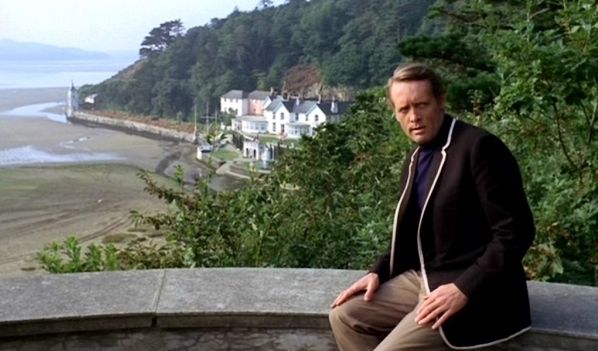 Just when did Daniel Craig decide his Bond should simmer with irritable impatience?
Watching Miki extending her English for twenty years has given me vast respect for what fluency in a language entails. For example, no one is fluent in contemporary English without knowing that a mention of "the matrix" refers to a 1997 film, and a consensual illusion radically divorced from reality.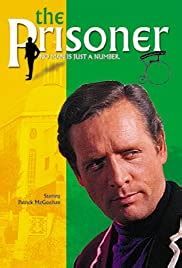 An earlier generation had "I am not a number, I am a man, a free man," the defiant refrain of Patrick McGoohan's anonymous character in the 1960s cult TV series, "The Prisoner". And perhaps McGoohan was Craig's inspiration.
The opening sequence of The Prisoner shows McGoohan storming into what looks like a secret underground facility in Westminster, angrily resigning, storming out, and driving to his flat in Victoria, where he is gassed unconscious. When he wakes up he is housed in what looks like an Edwardian seaside holiday camp that everyone calls "The Village". People are endlessly polite to him but insist on addressing him as "Number Six". To which he retorts that he is not a number, but a free man, and demands, "Who is Number One?"
Mirrors on the ceiling
The pink champagne on ice
And she said "We are all just prisoners here,
of our own device"
For he does not know whether his captors are his former employers – or some foreign power. His neighbours in The Village appear to be enjoying a seaside holiday. Are they other prisoners, resigned to captivity – or his guards? If he were to escape, where in the world would he be? Is the nearest police station an ocean away – or just over the hill?
In reality the answer would be "over the hill", for the series was filmed in Portmeirion in north Wales. But it is a key premise of the story that he can have no idea where in the world he is being held.
In Episode 2, "The Chimes of Big Ben", he and a woman he supposes to be a Russian spy similarly imprisoned in the village, stage an escape by sea. She tells him they are in Lithuania, and he plots their return to Westminster via Gdansk and Copenhagen. On arrival he is greeted by former senior colleagues, who ask him the same questions his interrogators in the Village did. He walks out of the office in 'Westminster' to find himself – in the Village.
We visited Portmeirion, a pilgrimage after watching a few episodes of McGoohan scowling that he is not a number. I wandered through the much visited 'village' – a rich man's folly – down to the tiny harbour. I stood on the vast sands exposed by the tide, and realised with a shock that McGoohan's character should have known pretty much where he was.
He certainly was not in Lithuania. The Baltic Sea does not have such tides.
The sun sets over the sea: he is on a west coast. There are big tides, so the sea is an ocean. The climate is temperate. Inland, visible up the river, are low, worn, rounded mountains: geologically old. That rules out the west coasts of both Americas. Neither Africa nor Asia have west coasts in temperate latitudes. He is in Europe, somewhere between, say, Brittany and southern Norway. Brittany has no mountains and Norway's are much bigger. The only place on the planet he could possibly be is a west coast of the British Isles, Scotland, Wales or Ireland.
That police station was just over the hill. But he should think twice before looking for it.
A Zen master was said to address himself every morning:
— Master! Master!
— Yes? Yes?
— Wake up! Wake up!
British Film Institute: "Kafka on Carnaby Street"
Six ways cult show The Prisoner prepared us for the modern world
Last thing I remember
I was running for the door
I had to find the passage back
to the place I was before
"Relax," said the night man
"We are programmed to receive
You can check-out any time you like
But you can never leave!"