My toenails look pale. Beyond them, the harsh lines of Kronborg Castle, better known from Hamlet as "Elsinore, the castle." Further back, a huge thundercloud swells slowly over the Malmo skyline.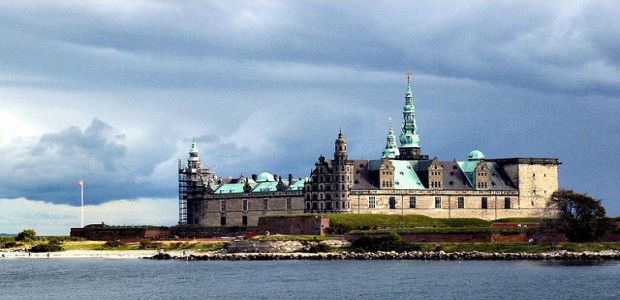 Elsinore, the castle
I'm floating naked in the Øresund, the world's busiest shipping channel, beneath a vast summer sky, deep blue, and towering, black-limned clouds. Behind me, at this season and latitude, the sun sinks in the northwest into the bruised light beneath a dissipating storm.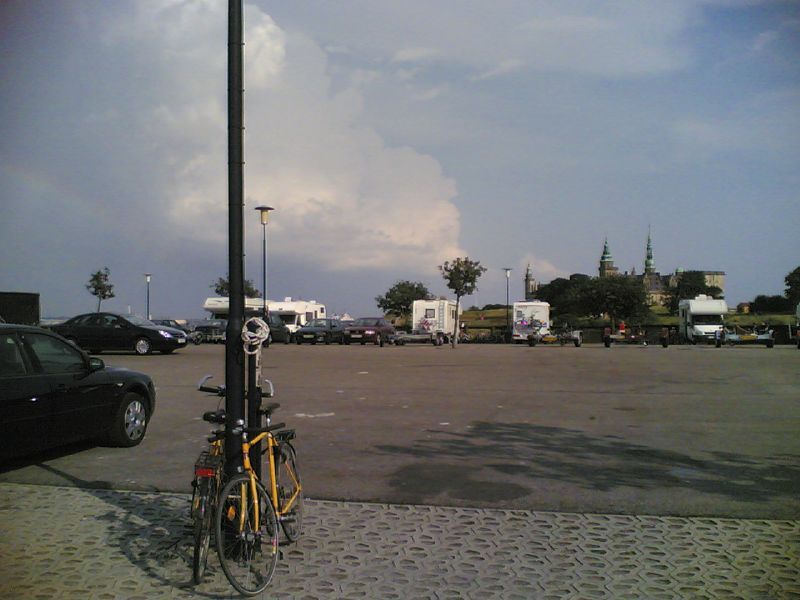 We've sailed Bjørn's boat from Elsinore and anchored off Hellebæk for a picnic opposite the Insight office.